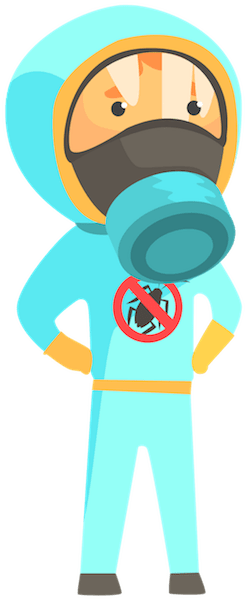 G'Day from Vasse Pest & Weed Control!
We are a family owned & operated business serving our fellow neighbors in the Southwest. Our company offers high tech, innovative approaches to pest control combined with the latest equipment, technical expertise and knowledge, which makes us leaders in our field.
Our Expanding Local Business
In January 2015, we acquired Abbey Pest Control, which has been absorbed into Vasse Pest & Weed. Shortly after, in June 2016, we also acquired Warren Pest Control. We now cover the areas of the South West of Western Australia from Capel to Augusta, from Boyup Brook to Walpole and every town in-between, but our home base remains in the Busselton area.
Environmentally Friendly & Safe
All methods employed by Vasse Pest & Weed and Warren Pest Control are environmentally friendly as our fundamental approach to pest management is high-tech yet sensitive to the surrounding environment. Safety is of primary concern and all products are applied in accordance with label directions. 
Residential & Commercial Services
We offer services to residential and commercial clients, which include house inspections, baiting for rodents, spraying lawns for weeds and installing termite protection systems.